"Falkenstein", or "Tombi Misaki" in Japanese, is the name of the rock near Okawa in Wakayama Prefecture.
A Veterans Circle (english for "Veteranen Kreis") facility, that has been under construction here since March 2021, to support comrades with PTSD
Buildings for accommodation are being constructed on an area of over 23.000 square metres, and each participant will have their own little accommodation and a private terrace with a magnificent view over the sea. Falkenstein is located directly on the Pacific coast and is surrounded by nature and animals.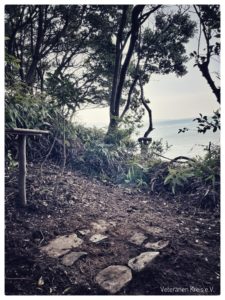 Not only a place to relax, find peace, in this friendly, secure and clean country, but also find new ways to manage life with talks and workshops, events and help from soldiers for soldiers.
Every step counts.
Support is always needed for a non-profit project, and anyone who would like to help please get in touch via email or PN on Facebook.